Venue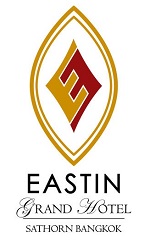 Address: 30 - 38 Sa Po Road, Kowloon City, Hong Kong 香港九龍城沙浦道30-38號
Tel 電話:(852) 2718 0333 Fax 傳真: (852) 2718 4111
Email (邮箱):info@oriental.regalhotel.com
Website: http://www.regalhotel.com/regal-oriental-hotel/en/home/home.html
Regal Oriental Hotel is the preeminent hotel in Kowloon East, located in Kowloon City near the fast-developing commercial districts of Kowloon Bay and Kwun Tong. The hotel is connected by major transportation networks and is surrounded by scenic and tourist spots, shopping and entertainment complexes, and themed restaurants.

富豪東方酒店是香港東九龍區內享負盛名且具國際水平的酒店。飽覽維港及東九龍醉人夜景,酒店座落於向以「多元文化」見稱的九龍城區,旅遊名勝、各地美饌、娛樂及消閒設施均近在咫尺。
The hotel is easily accessible to all major transport links, shopping arcades, restaurants and tourist attractions, including Kowloon City Plaza, Festival Walk, MegaBox and the Ladies' Market in Mong Kok, and is within walking distance of the historic Kowloon Walled City Park. Round-trip shuttle bus service offers guests a convenient option to Tsim Sha Tsui East shopping district and Hong Kong International Airport.

酒店位處區內的交通樞紐,毗鄰多個城中購物熱點及多項公共交通設施,如公共巴士、港鐵、城際客運服務直通車至中國等,接連區內交通網絡,前往各大型構物中心、食肆及旅遊景點,交通方便,包括九龍城廣場、又一城、九龍灣紅點及旺角「女人街」。酒店大堂外有前往九龍塘地鐵站的25M,亦有往來旺角的小巴,班次頻密。酒店備有穿梭巴士往來尖沙咀東部購物區及香港國際機場,便利快捷。
Notice:
Please note that the hotel will not contact any participants for hotel booking, please be careful when anyone asks you to provide your credit card information to reserve room for you.