Welcome to the official website of the 2018 International Conference on Mechanical Design and Engineering(ICMDE 2018). The conference will be held from March 28 to 31, 2018 in Beijing, China.
Important Conference Deadlines
Paper Submission Deadline:

November 15th, 2017


Notification of Paper Acceptance: December 5th, 2017
Final Paper & Copyright: December 20th, 2017
Template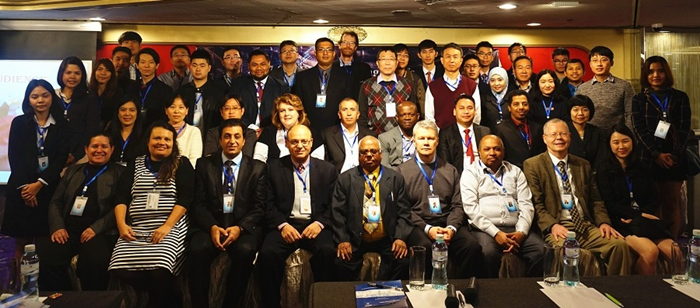 ICMDE 2017, Group Photo
for more photos
ICMDE 2018 will provide an excellent international conference for sharing knowledge and results in Mechanical Design and Engineering. The aim of the Conference is to provide a platform to the researchers and practitioners from both academia as well as industry to meet and share cutting-edge development in the field.
The primary goal of the conference is to exchange, share and distribute the latest research and theories from our international community. The conference will be held every year to make it an ideal platform for people to share views and experiences in Mechanical Design and Engineering related fields.
Proceedings
Prospective authors are invited to submit original research papers which have not been submitted or published by other conferences or journals. Submitted papers will be peer-reviewed and the accepted papers and posters will be published in IOP Journal of Physics Series, ISSN: 17426588, E-ISSN 17426596, which is indexed by EI Compendex, Scopus, Thomson Reuters (WoS), Inspec,et al.
.